Mocked at first by some, Occupy Wall Street is showing the potential of online 'hacktivism' allied with street protest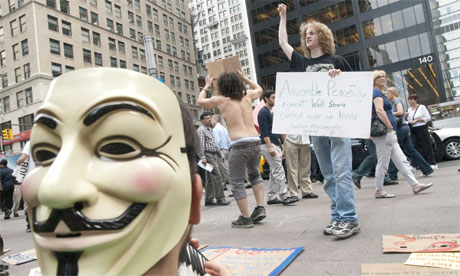 "This is a new way to protest. Many of us have done our fair share of street protesting. But they drag us into the streets, and they mace us. Now we have brought our protests into the online

social media

space. We do it all at once – the street protesting along with our distributed denial of service [DDoS] attacks. We are a bit of an online flash mob."